Local geology site monitoring
Local geology site monitoring
We have now produced an electronic database listing the key attributes of all local geological sites in Oxfordshire. We have produced a detailed report on each site that has enabled us to identify which sites are in need of further clearance work.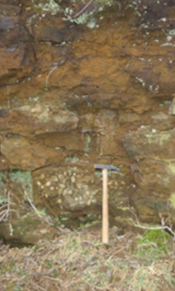 Park Farm Quarry, Hook Norton, Oxon. Marlstone Rock bed with fossil cluster mostly comprising Tetrarhynchia tetrahedra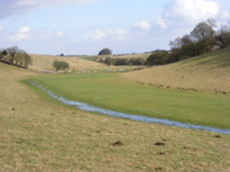 Shill Brook south of Burford, Oxon. Stream disappearing at junction with the limestone. The sheep grazing at the far eastern end are in a dry valley.