Soils & Quaternary surveying
Soils & Quaternary surveying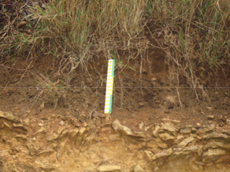 A shallow, well-drained, fine loamy soil over limestone at Ditchley, Oxon.
We have been able to study several different Quaternary deposits across the county including river terrace and plateau gravels. As the ice sheets are not considered to have extended as far south as Oxfordshire, these deposits represent periglacial outwash materials laid down in braided streams. Quaternary sand & gravel extraction continues to be an important industry in South Oxfordshire.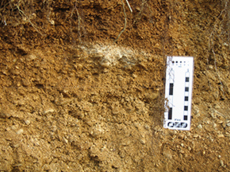 Quaternary fluvial gravels at Long Hanborough.