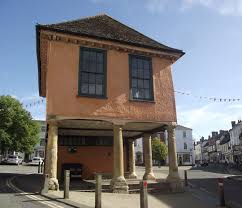 Oxfordshire Geology Trust Annual General Meeting 2019
Annual General Meeting of the Oxfordshire Geology Trust, followed at 7.30 with a special lecture by Professor Tony Watts of Oxford University on the evidence for the vertical recovery of the Cotswolds following the Ice Ages.
25th July 2019
Thursday July 25th 2019 at 7 pm in the Old Town Hall, Market Place, Faringdon SN7 7HL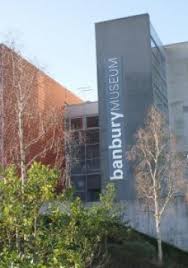 Fabulous fossils, minerals and rocks at Banbury Museum
Fabulous fossils, minerals and rocks at Banbury Museum
Make a dinosaur mask
Examine fossils under a microscope and learn how old they are and where they lived, all explained by experts.
Bring your own fossils and rocks for identification.
For £2 start a fossil collection with a "lucky dip".
Discover fossils in a sand pit.
26th July 2019
Friday 26th July, 11 am to 3pm,
Banbury Museum, Waterways Gallery, Spiceball Park Road, OX16 2PO

Wychwood Forest Fair
20th annual Wychwood Forest Fair, Sunday 1st September
The Wychwood Forest Fair is a popular annual event celebrating the diversity and richness of both the natural world and the working and leisure activities of local people.
Come and visit the OGT information stand with 'lucky-dip' for a fossil and 'find-a-fossils in the sand pit', plus trail guides and dinosaur books for sale.
1st September 2019
Little Park, Cornbury.
For further details visit:
http://www.wychwoodproject.org/cms/content/wychwood-forest-fair-2019-little-park-cornbury-sunday-1st-september